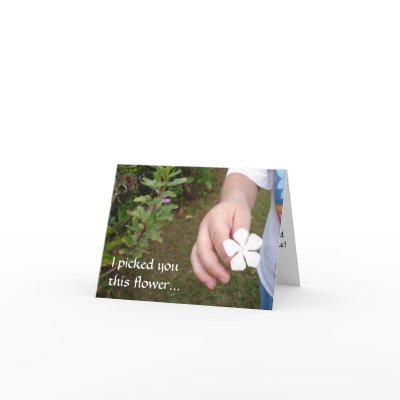 i was driving to office today...herding the engined camel gently near the busy roundabout. i was looking for small maynahs who normally hop on the grassy divider. suprisingly, i couldnt find one today. then, i looked at the small wild flowers. the small flowers with small white petals..little but somehow strong enough to fight the windy day.

Hassan was 4 years old, his brother Hussien was barely few months and i was the wednesday babysitter. someone they refered as a big sister. wednesday with them always amazing and so did other days. i practically spent most of my days at their place..feeling the warmth of "family". there would be phone calls if i had gone missing more than 3 days. being cared for is wonderful. living abroad was pleasant after all. dealing with homesick turned to be easier.

4 year old Hassan adored me..grew a crush on me. holding my hands and never wanted to let go when we were together. listening to my stories . flipping the pictorial books and pretend to read to me.
"Look...i could read and i will read for you".

Hassan was not a big fan of school anyway. i remembered his mom had to drag him to wash up and get ready for play school which he normally attended not more than 3 times a week and sometimes less or never at all.

having parents who were struggling to complete their second degree was not so appealing for a boy at his age. he was seeking for attention and constantly throwing tantrums. i was the closest adult to him, other than his parents. it's a relief for the couples who struggled days and nights, juggling family life with study. i dint mind at all. i'm more than happy to be one of the Kuno's clan. i rather spent my time with him than gossiping with my housemates. i knew that Hassan would be waiting for the wednesday play date eagerly. he was no much a chatter to others but it was different when he's with me. he would talk non-stop and honestly i couldnt undertand most of it. he still had that "baby talk" and often mumbled.

there were times when the parents were busy enough to drop him at his play school. and of course i was called to come over, to get him ready and walk him to school.
getting him into the shower was a challenge since he thought the water would always be icy cold. i had to trick him with stories and finally proved to him that the water was warm enough for a refreshing shower on a winter morning.
after putting layers of clothes....we headed to the school. it was a 15 minutes walk. Hassan was so excited to spend a nice walk with me.

we walked hand in hands. he gripped my left hand. swinging it 180 degrees from time to time. we stopped at the dairy on the way to Fourth Street Play School, Hassan always wanting to buy some lollies for me with a dollar coin his father normally gave to him. i let him chose. Gummy Bear was always his first choice. i took one. the one in green colour. muching it happily just like another 4 year old...what could be better on a sunny winter morning? some gummy bears to chew with a happy boy.

i smile everytime i remember his pink cheeks and adorable small almond shape eyes....held me the wee flower picked from his backyard..
i replied while
kissing him on the cheek.
He was jumping with joy...receiving his first kiss from me.
yes...i received my first flower from a man aged 4 :)
from that moment i was his. No Jamal George could touch me or even Ali Steven.

a year with Hassan was amazingly unforgetable. then i had to come home for good and it meant a GOOD BYE for us..Hassan and Me.
i met Hassan and the family again last 7 years. he turned into a shy 9 year old boy who said few words while his brother Hussien became the chatty one. i dint hear much about them after that.
being bred silver spoon, he could possibly get whatever he wanted but knowing his dad..i'm sure he's not turnning into a spoilt brat.
holding a PR of a foreign country and never been schooled in public mainstream...i assumed he's in one of the prestigious boarding school Deep South. he should be 15 by now... the sweet boy of mine must be a handsome bloke now.
after all those thoughts that brought back my fond memories with him...i believed i could always say,
"He was my BoY.."
i couldnt be more happier than that :)